TL;DR
Be alerted before you miss an SLA / KPI
Find your data even faster (aka the WONDERBAR)
Customise your workspace
New: Configuration repository – github webhook, workspace.yml
Welcome to the June update from Matatika Towers. It's Wimbledon, so of course, it's raining today, that's the rule. It doesn't matter about the weather to us though, we're head-down building exciting stuff.
This month it is all about sharing.
Being able to see the same information at the same time and make collaborative decisions is a game-changer in business.
By building a secure, invite-only workspace, our customers are seeing benefits that range from a saving in work-hours to discovering new revenue streams.
Why stop there? With radical transparency between you and your customers, they may share information with you that helps you find insights on their behalf. The sky really is the limit.
Knowing how exciting accurate shareable data can be, we have focussed this month on product features which make this effortless. An easy user experience will help customers get comfortable with data sharing and increase trust from the start.
So it really matters.
Read on for the full update
---
Be alerted before you miss an SLA / KPI
Where performance is measured in SLAs or KPIs, getting the balance right can be a resource issue. We have built alerts for your set KPIs and SLAs which you could set up to:
Alert you to a spike in sales/output/fail rates so that you can react immediately
Demonstrate to customers that real time monitoring leads to fast reaction times
Allow you to redeploy resources to resolve the issue quickly
Flag to customers that their data source may be compromised
Alter you to over-delivery so you can consider adjusting resources
Demonstrate advanced technology to win new business
Evaluate existing performance to forecast ahead
Alerts to changes in the data, or to comments made on the data that need your attention, mean that you can react much faster than waiting for a report to drop into your inbox.
We have easy to set up templates but with our open source model and using Jupyter Notebooks, you can set parameters for performance that will alert you anytime you fall out of the range.
Don't wait to be told. Act now.


If you are working asynchronously, there is great scope to collaborate here too. Collaborators can set alerts to tell them it's time to add their contribution.
Your secure workspace is invite-only but each person involved can eliminate blocks without waiting for their turn. These could be:
A human issue – someone isn't here this week
An Automation issue – data isn't synching somewhere
A block in the workflow
Either way, if output drops when it matters most – you would want to know
Don't need the alerts but want to check that all is running ok? No problem. Just add the data to your personalised news feed and digest it all at a time to suit you.

Find data even faster: the Wonderbar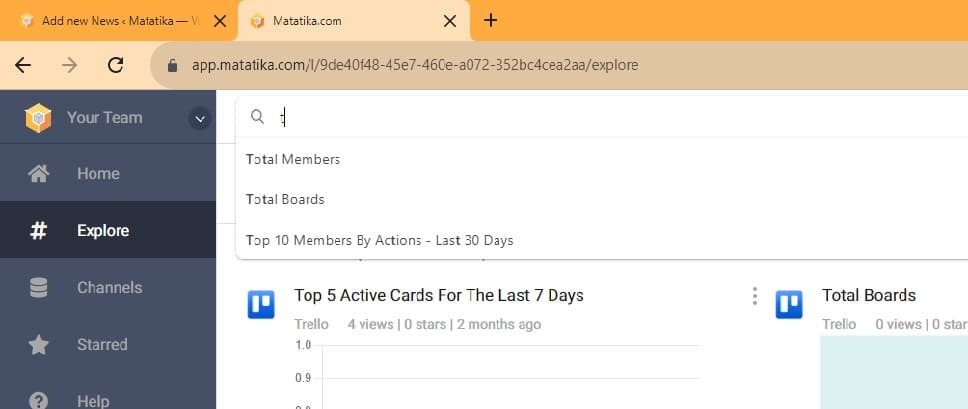 This week we did some customer research on our new search bar function and were delighted to hear it being called the WONDERBAR!
(there's nothing like the feeling of delighting someone when you've busted a gut to get something working)
We now have a google-style wonderbar, er we mean, search bar, (we just can't help ourselves…)
Why does this matter? Not all search bars are created equal. And if you've ever been searching for a highly specific answer and got frustrated, you will know this.
Our motivation is always about the democratisation of data. If the data is available to everyone, then it must be easy to locate. With our search function, you can find misspelt information or search by any criteria, not just the headlines. The experience builds trust. Trust makes people invest in a better quality of work.
Customise your workspace
Following feedback during the development of the workspaces, we realised how important it is to make it your customers' customer experience. If it helps to include your internal language – no problem! Familiarity will improve user experience. You can now rename many of the features (menu, invitations, channels etc) to suit you, and we talked about the template welcome message last update which you can also adapt to help your customer get started quickly and easily.
That's it really. Customisation breeds familiarity and trust. Making it easy reduces the resistance to change.
---
DevOps: Manage your workspace from GitHub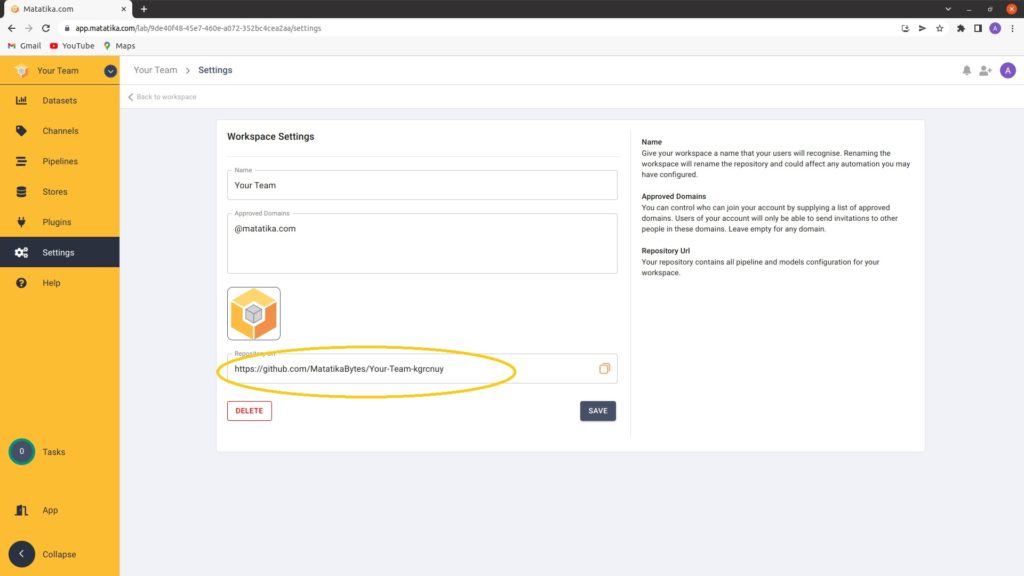 We've also been looking at great features for change management. Need to make a change to your workspaces? All configuration is managed in a repository in GitHub.
When your data is so good that access to it is business-critical, this is a stable way to make changes and won't interfere with a workspace that promises access at any time to current data.
At the click of a button, you can move and migrate data behind the scenes, avoid any clunky updates and have much smoother DevOps set up. Including one suited to hybrid working if that is your company's way of working.
Information on running your data import locally
All in all, a great month for sharing features. And, as always, if you'd like to see what we could do for your business. Get in touch.