TL;DR
Automated imports Matatika and Community data sources

Easily share workspace responsibilities by promoting users to admin

Allow users to STAR relevant datasets to see quickly and instantly via the mobile app
Read on for full update.
We are delighted to announce general availability of Matatika and Community pluggable data sources that can be run locally and in our cloud.  Workspace administrators can set up automated imports for Matatika and Community supported data sources to bring instant insights in addition to simply importing data.  This latest release has a number of usability improvements with member management for workspace administrators and a familiar idea of 'Starred' datasets. 
Starred Datasets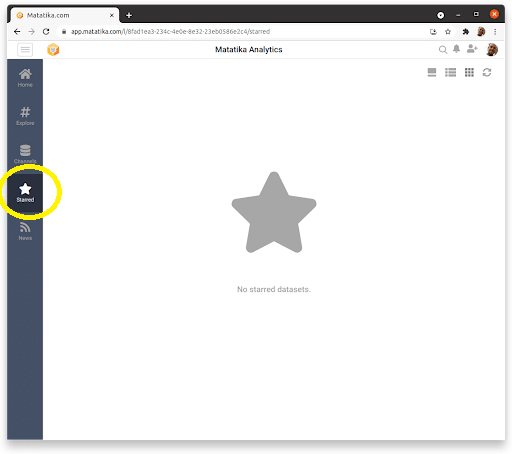 Matatika Mobile provides users with a feed of their most relevant insights using a personalised scoring algorithm. 
Using 'Starred' datasets, users can now quickly return to their favourite charts and insights in a single click. 
We like to think of this as a personalised dashboard, where you choose the Key Performance Indicators (KPIs) that are most important to you or your team.  These user actions and others intelligently increase a datasets score, improving the relevance of all user workspace feeds.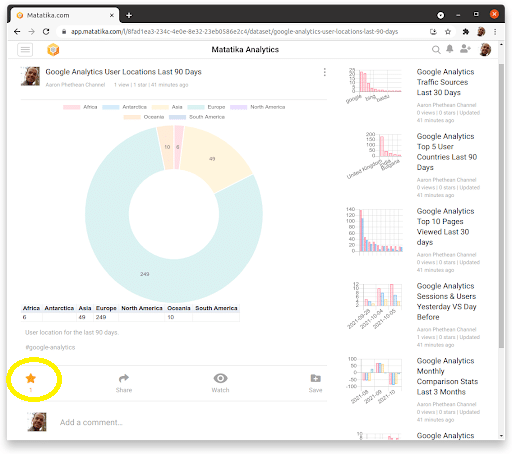 Workspace administrators
Members can now be promoted to Administrators and perform all administrator actions on the Workspace.  This enables the creator of the workspace to delegate responsibilities for member management, data import configuration, channel management, dataset publishing, and workspace settings to authorized members.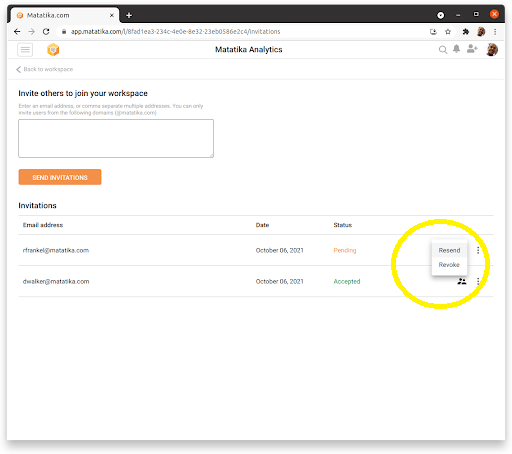 Data imports
Profile Menu -> Data Imports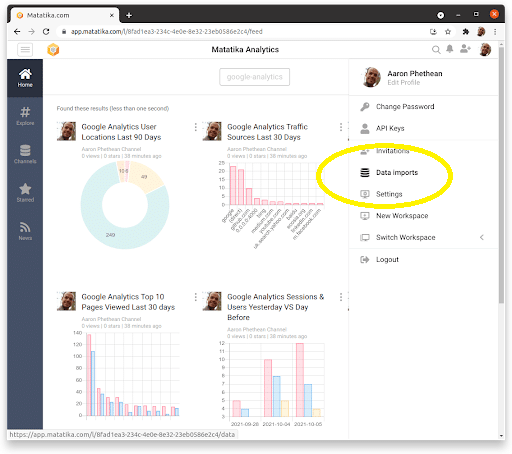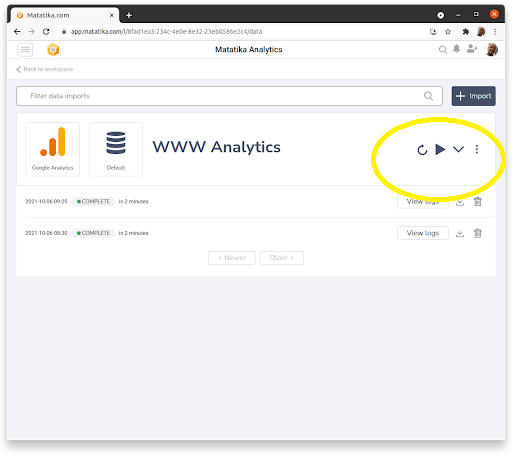 Matatika and community supported data sources can be configured to automatically import data into the workspace.  Matatika supported data sources will publish pre-configured insights when added to the workspace – providing instant insights for any new data source.  Adding, removing, and configuring data imports is restricted to administrators, who can start / stop jobs, view job history, and view job logs.
Sign up, then access the Getting Started Guides to run imports locally or to run in our cloud via these links.  Get stuck in and let us know what you think.